On-Demand Webinar:
How to scale with an extensive traffic data collection using Visual Analytics
What will you learn?
In the webinar, you'll learn every aspect of automated traffic data collection and analytics workflow on a large scale. We will focus mainly on options of how to prepare the input data for visual analytics, transfer thousands of hours of video footage to the cloud and successfully produce a set of comprehensive reports for your microsimulation software or a data archive.
Learn from Industry Expert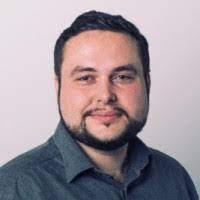 Christopher Hargreaves
Head of Global Sales
GoodVision