On-Demand Webinar:
GoodVision
Deployment Options:
The Full Guide
What will you learn?
GoodVision provides a very broad ecosystem of capabilities under one platform that covers all the traffic analytical tasks the transportation industry requires. Its hardware-independent self-service adoption is famous, but still, there are plenty of options how you can implement it on your projects. What does this mean for your current traffic analysis processes, how does it look when you decide to implement GoodVision to your daily traffic jobs? This webinar will cover all options step by step, and you'll learn:
1. How to quickly adopt GoodVision on your street-camera or drone surveys?
2. How to use it as a daily traffic analysis workspace with simulation tools?
3. How to deploy live traffic monitoring system with GoodVision ecosystem?
4. How to choose from a variety of specific video processing options?
5. What are the feature bundles for surveyors, modellers, and custom deployments for cities?
Learn from Industry Expert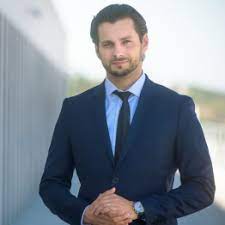 Daniel Štofan
CEO & Founder
GoodVision