On-Demand Webinar:
COVID19 Threat or Opportunity for transport planning companies
What will you learn?
The coronavirus outbreak has heavily impacted transport planning companies among many others. The mobility within almost every city around the world changed due to the freedom of movement restrictions, reactivation of border controls and many more restrictive provisions. It is evident that transport planning has been frozen due to the fight against the coronavirus. However, Is it an opportunity or threat for the future? What are the roles of AI and Visual analytics within the current and post-coronavirus recovery roadmap? What business impact can the use of AI bring to transport planners and surveyors in scaling their post-crisis business?
Learn from Industry Expert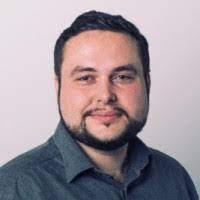 Christopher Hargreaves
Head of Global Sales
GoodVision